FREE

CAR WASH WITH EVERY OIL CHANGE

($22.95 VALUE)

FREE fluid top offs and tire pressure checks within 3 months or 3000 miles of service. Receive a FREE CLASSIC CAR WASH VOUCHER when you change your oil on rainy days. UNLIMITED WASH CLUB members ALSO receive a FREE CLASSIC CAR WASH VOUCHER to be passed along to a friend or family!
All services include: new oil filter, lubricate chassis, check air filter, wiper blades, and lights. Check and fill: windshield wiper fluid, transmission/transaxle fluid, power and steering fluid.
conventional MOTOR oil

includes free car wash ($22.95 value)
Up to 5 Quarts of oil
CASTROL gtx ultraclean
our cleanest gtx ever!
includes free car wash ($22.95 vALue)
Up to 5 Quarts of oil

PENNZOIL GOLD™ SYNTHETIC BLENd
motor oil with active cleansing AGENTS™
includes free car wash ($22.95 value)
contains at least 50% synthetic base oil
helps clean up existing sludge in your engine
no leading conventional oil or synthetic blend oil provides better wear protection
Up to 5 Quarts of oil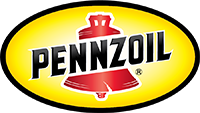 Pennzoil

®

HIGH MILEAGE
motor oil with ACTIVE CLEANING AGENTS™

includes free car wash ($22.95 value)
helps clean out sludge lesser oils leave behind
helps reduce leaks and oil consumption
no leading high mileage oil helps keep engines cleaner
no leading high mileage oil provides better wear protection
Up to 5 Quarts of oil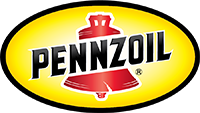 PENNZOIL PLATINUM ® FULL SYNTHETIC
MOTOR OIL WITH PUREPLUS

®

TECHNOLOGY

includes free car wash ($22.95 vALue)
cleaner pistons

better fuel economy
protects horsepower
unsurpassed wear protection
excellent performance in extreme temperatures
Up to 5 Quarts of oil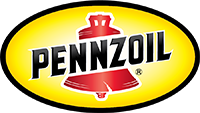 Pennzoil ultra platinum™ full synthetic
motor oil with pureplus

®

technology

includes free car wash ($22.95 value)
cleaner pistons

better fuel economy
protects horsepower
unsurpassed wear protection
excellent performance in extreme temperatures
Up to 5 Quarts of oil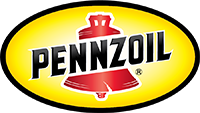 Pennzoil PLATINUM

®

HIGH MILEAGE
motor oil with pureplus

®

technology

includes free car wash ($22.95 value)
cleaner pistons

better fuel economy
protects horsepower
unsurpassed wear protection
excellent performance in extreme temperatures
Up to 5 Quarts of oil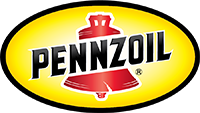 ADVANCED FULL SYNTHETIC MOTOR oil

includes free car wash ($22.95 value)
keeps your engine running like new
protects up to 10,000 miles guaranteed
Up to 5 Quarts of oil